liebe planet 10 nutzer_innen, dear planet 10 users,
liebe freund*innen, dear friends
// english please see below
Was:
Bautag zum Renovieren vom planet 10, Planet 10 kennenlernen und gemütlich frühstücken
Wann:
24. März 2018
ab 11 Uhr
Wo:
Planet 10, Pernerstorfergasse 12, 1100 Wien
am samstag 24.3. ab 11 uhr gibts wieder einen workday im planet.
wir frühstücken, werken, bauen, reparieren, streichen, putzen, misten aus, schrauben herum, putzen unsere fahrraeder, sitzen im hof (hoffentlich in der sonne) und was wem einfällt.
wir freuen uns über unterstützung, besuch, interesse planet 10 kennenzulernen, dinge zu essen, mut zur handwerklichen lücke und spaß am ausprobieren.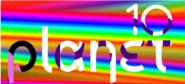 workday at planet on saturday 24th starting at 11 am.
we will have breakfast (for the whole day 😉 we will repair, paint, clean, take rubbish away, sit in the yard in the sun (hopefully), and do whatever comes to everybody's mind.
we are looking forward to your support, visit, get to know planet 10, stuff to eat, courage to screw, hammer, paint whatsoever and however you like to do it.
see you – das planetengrüppchen