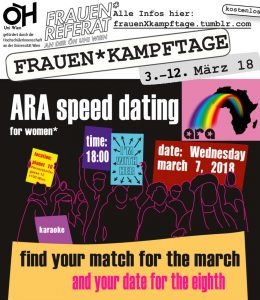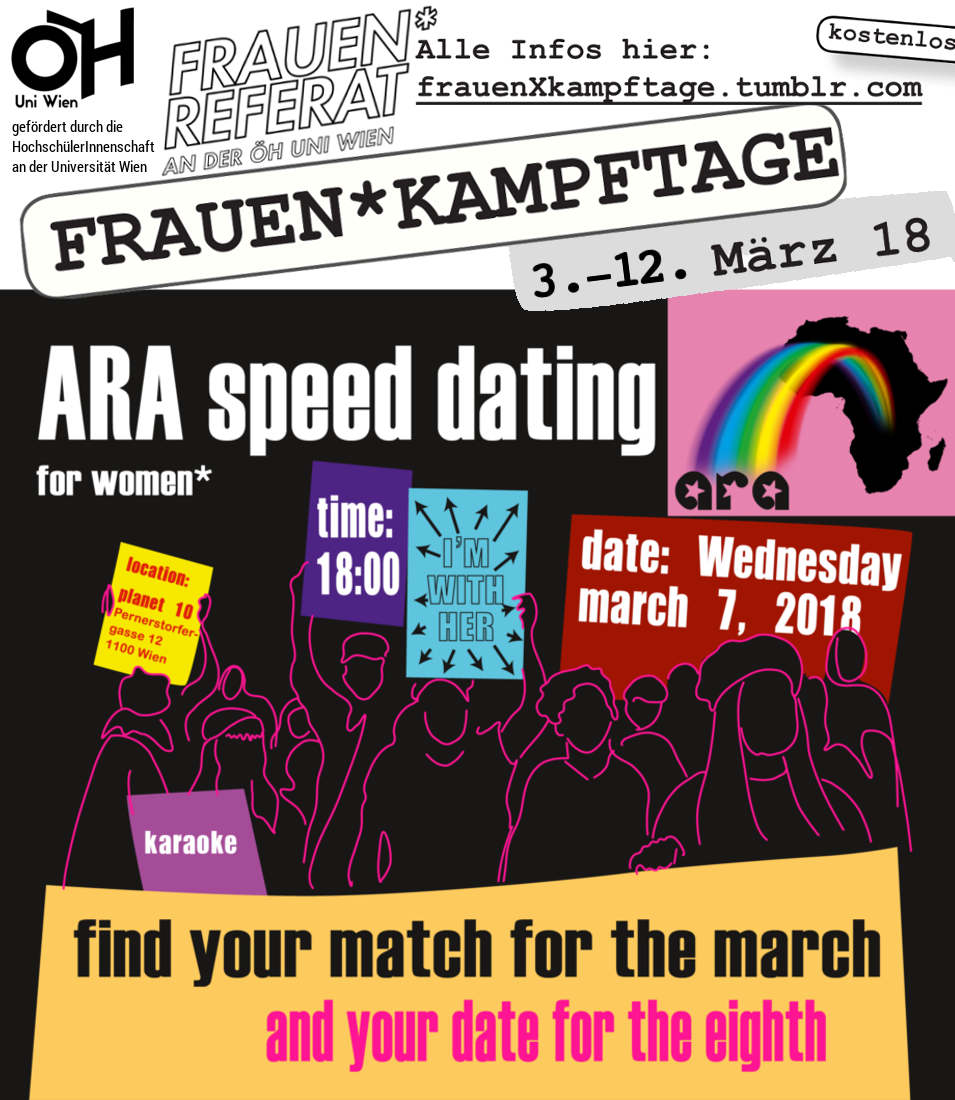 // deutsch weiter unten
ARA speed dating is not analogue tinder but a great way to meet lots of new people and learn more about ARA and the experience of African LBTQI+ women* in Austria.
Refreshments are on the house!
The event is open to all women* and meant to be platonic but in case you do want to exchange numbers, we're not stopping you ?
This event is happening during the Frauen*kampftage by Frauen*referat
WHERE: Planet 10, Pernerstorfergasse 12, 1100 Wien
WHEN: 6pm
//
ARA Speed Dating ist kein Analog-Tinder, sondern eine super Gelegenheit um viele neue Leute kennenzulernen und mehr über ARA und die Erfahrungen von afrikanischen LBTQI+ Frauen* zu hören.
Erfrischungen gehen auf's Haus!
Die Veranstaltung steht allen Frauen* offen und ist rein platonisch konzipiert, aber falls ihr doch Nummern austauschen wollt, halten wir euch natürlich nicht auf ?
Dieses Event findet im Rahmen der Frauen*kampftage des Frauen*referats statt.
ORT: Planet 10, Pernerstorfergasse 12, 1100 Wien
ZEIT: 18.00